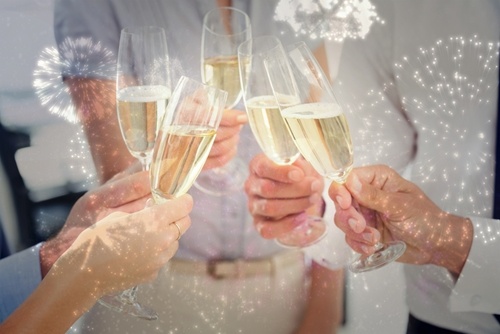 For consumer destinations such as bars, restaurants and clubs, New Year's Eve represents both an opportunity and a challenge: It's a night when people are out and about in droves, looking for a fun celebration destination.  Yet at the same time, competition for even your regular customers may be stiff. It seems as though every December 31st, businesses are bending over backwards to portray themselves as the best party spot to ring in the new year.
How do you make yourself and your business stand out amidst all the noise? Here are a few New Year's Eve party ideas that are sure to have guests lining up to watch the ball drop:
"How do you make your business stand out this New Years?"
Turn New Year's Eve Into a Red Carpet Extravaganza
New Year's is all about the promise of the year to come. Tap into the glamorous aspirations – or merely the fun of playing dress-up – by throwing a stylish, Hollywood-inspired New Year's Eve party.
Break out the red carpet and velvet ropes, hire a photographer or two and put up a custom step-and-repeat banner with the business's name on it while you encourage your guests to come out in their fashionable finest. After pictures are taken, post them to social media with a custom hashtag featuring the business name and adding #NYE2017. This will help spread the word organically as your guests repost the glamorous photos.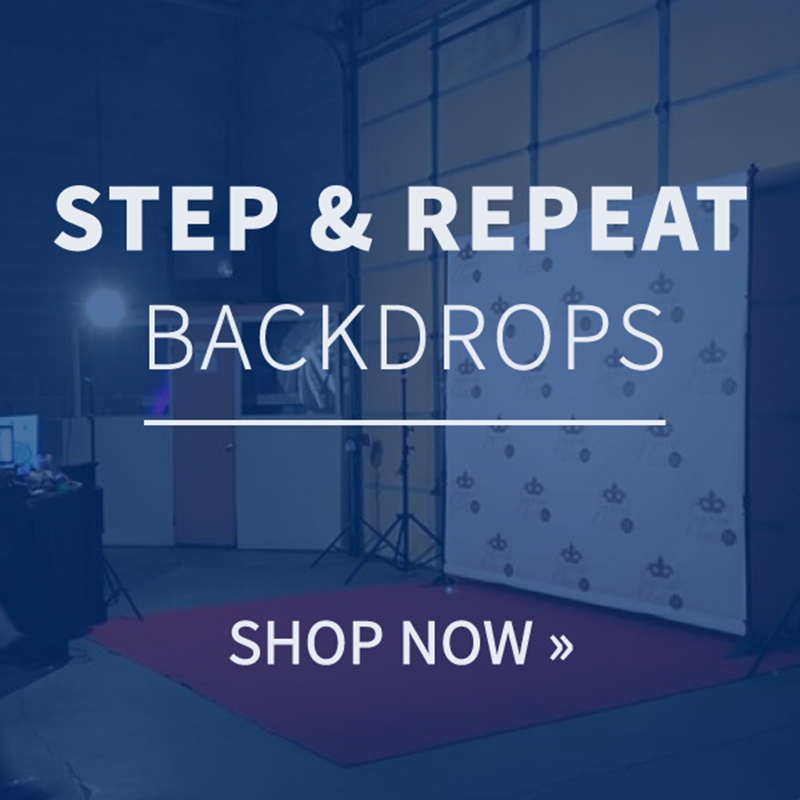 Make It a 'Rocking' New Year's Eve
Everyone has fond memories of watching Dick Clark's New Year's Rockin' Eve television special every year, so why not host your own take on it? Hire a DJ or popular local band to play classic songs and current pop hits, with a skilled MC to keep people in the mood in between tunes. Alternatively, a karaoke machine can turn your guests into rock stars themselves and keep them belting out the hits until it's time to watch the ball drop.
Consider How to Keep the Night Moving
Regardless of your party theme, the key element is to plan the social trajectory of the evening from beginning to end. You want your guests to stay as long as possible, preferably buying food and drink throughout the evening. Make plans to have participatory games, trivia contests, a prize raffle or different drink specials that kick in throughout the night. Make your evening schedule known via social media and physical signs spread throughout your business.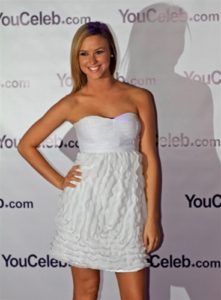 Throw it Back with a 'Blast From the Past' Party
One fun theme that could help your party stand out from the crowd is a "Blast From the Past," retro-inspired shindig. Decorate with a throwback style to a particular era ('70s, '80s, '90s and so on) and encourage your guests to break out their retro duds. Hold costume contests and award the guests with the best outfits trophies and prizes.
Make sure to have a branded step and repeat backdrop so that when guests take pictures and share them, people know where they were.
Rooftop or Patio New Year's Extravaganza
Are you lucky enough to have either patio or rooftop space? This can be a very attractive feature for guests, particularly if your city has a prominent firework display. Weather permitting, set up your outdoor space with noisemakers and festive decor. Mini-heaters can make it all the more comfortable if you are based in colder environs.
Make It Free for Your Loyal Customers
While many businesses use New Year's Eve as an opportunity to charge a higher-than-usual entry fee, you can stand out from the crowd by making your party a thankful celebration of your most loyal customers. If you have a loyalty program or mailing list, use this list to contact your customers and invite them to RSVP to a free, exclusive party, framing it as a show of your gratitude for their business throughout the year. When they arrive, have plenty of complimentary refreshments and small plates, with the option to purchase additional drinks or adult beverages.
New Year's Eve After-Party and New Year's Day Brunch
Sometimes the best thing you can do is be a festive destination for guests after their personal NYE celebrations. Bars that are open late can be a great stopover once the ball has dropped.  Restaurants offering a glamorous and refined New Year's Day brunch can be a real hit for those who may have overindulged the previous evening.
Sign Art Etc has the custom banners, signs and step and repeat backdrops you need to ring in the new year in style. Contact us today to learn more!