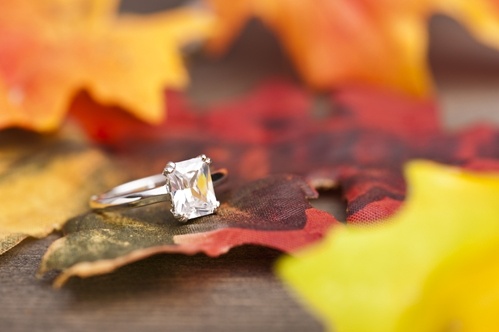 If you're planning a wedding, chances are good that your big day will happen in the fall. How did we know? According to The Knot's 2016 Real Weddings Study, 3 out of 10 newlywed couples had their weddings in either September or October last year.
Every wedding is different, but often fall wedding decor has a habit of looking the same. Want to make your autumn nuptials stand out from the pumpkin patch? Take a look at a few suggestions we've put together for hosting an autumnal wedding unlike any other.
Commune with nature first, then escape inside for picture-taking
No wedding is complete without plenty of photography, and foliage in early autumn is absolutely perfect backdrop for stunning scenic snapshots. Cold weather, however, isn't perfect for bridesmaids' bare shoulders. Even though wedding planners will almost certainly want pictures taken outside before the wedding, they should prepare a backup plan for later in the day when it's too chilly and dark to venture outdoors for selfies.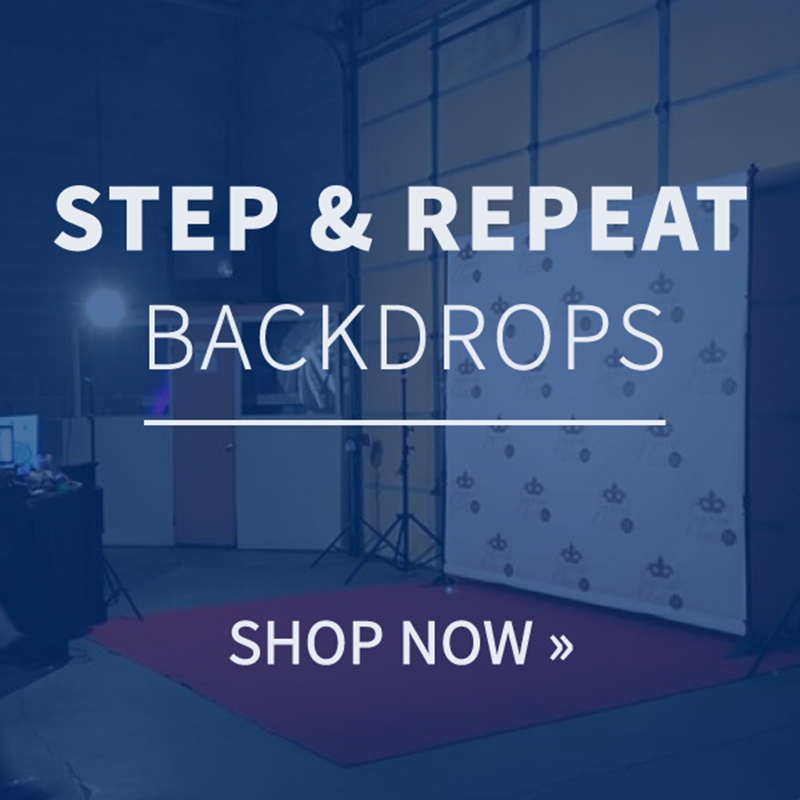 Why not create an indoor photo booth with a step and repeat backdrop instead? You can custom design it to match your wedding colors, throw in a few funny costumes and let the night speak for itself through film and pixels. By the time you return from your honeymoon, you'll have more amazing pictures of than you'll know what to do with.
Ditch the traditional autumn color scheme for something autumn-adjacent
A fall wedding doesn't have to be all reds and browns and pumpkin spice everything. With careful planning, you can select a color scheme that makes you feel more like a newlywed and less like a scarecrow.
Three words: Consider your purples. Deep plum, mauve, amethyst, orchid – Martha Stewart Living said any of these paired with the right combination of accents colors will draw on natural autumn hues without looking too overdone. Not a fan of purples? Try peach, taupe or mossy hunter green as a base instead and work from there.
Did somebody say Halloween wedding?
No. That would be crazy. A Halloween wedding. That's – that's crazy, right?
Crazy like a werewolf maybe.
Should you wish to channel your inner Gomez and Morticia Addams and throw a Halloween-themed ceremony, be sure to book a location that will cater to goth-chic aesthetic: old Victorian hotels, overgrown greenhouses, haunted libraries … you get the idea. Candles are an easy and inexpensive way to bring out even more spookiness, but you will need a lot of them to keep everything well lit and safe for guests in flowy evening attire.
One final tip: A Halloween wedding must, above all else, nail dessert. So pass on the melty bite-sized candy bars of trick-or-treats past for decadent dark chocolate pastries and other sinfully rich delights adults will love.
Whatever you decide to do for your upcoming wedding, reach out to Sign Art Etc today for the banners and backdrops you'll need to decorate your one-of-a-kind celebration.