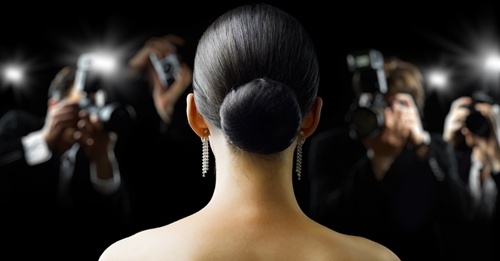 Your guests just left a chic fashion show and are looking to keep the party going – preferably somewhere with style and flair. If you are looking to take advantage of New York Fashion Week and turn your restaurant or dance club into the "It" post-show destination, consider the following fashion party ideas:
Start with the VIPs
Your regulars are going to be the gateway to attracting new guests, so make sure to dive into your mailing list and send out invitations to them first. To complete the feeling of a swank fashion show after party, consider offering "backstage" or "VIP" passes to your most loyal patrons, getting them expedited entry to the club, access to cordoned off VIP areas and even gift baskets like celebrities at a high-class award show.
Roll Out the Red Carpet
The red carpet is a way to signal to your guests that your venue is a hot spot, making them feel like part of an elite group. Of course a red carpet isn't complete without a backdrop set up by the door as a designated photo area. Customizing the backdrop with your venue's name or logo ensures everyone will know your place was the hottest spot in town. The addition of a doorman, velvet ropes and even hired photographers can complete the transformation from normal club or bar to chic nightspot. Check out SignArtEtc's backdrop packages that come complete with display stand and red carpet.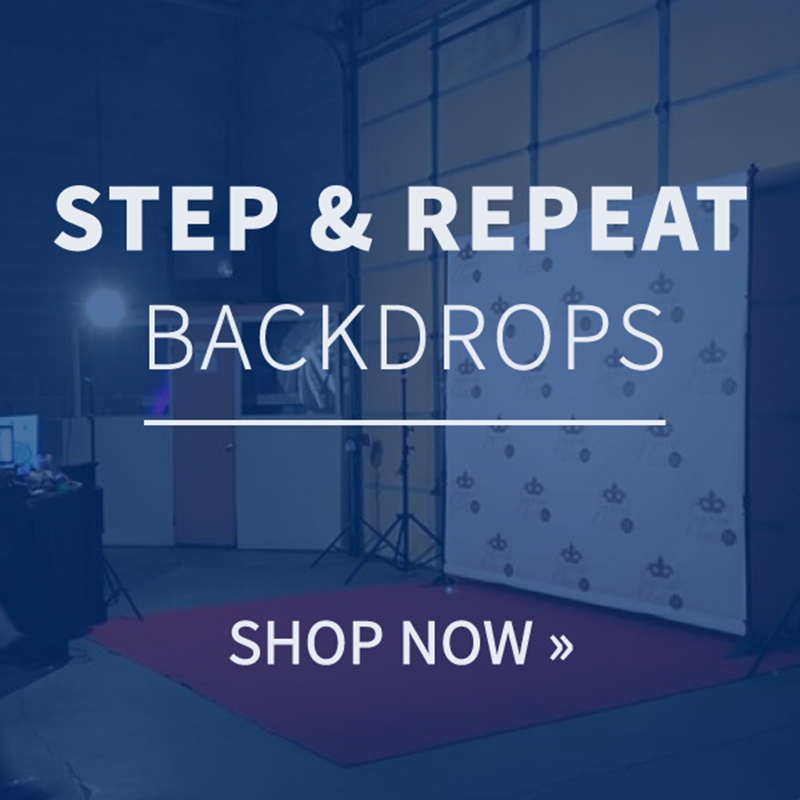 Strike a Pose
What would a fashionable after party be without the chance to vogue for the cameras? Setting up a small runway flanked by your backdrop can be a great way to give your guests the chance to strut their stuff on the catwalk! Try and create a snappy hashtag to encourage your guests to share their pictures on social media.
Hire an M.C.
Take a cue from Hollywood and hire a combination master of ceremonies/interviewer to go around getting your guests excited, make jokes, announce events, guide patrons to your designated photo areas and ask them "Who are you wearing?" If you can have someone filming these pseudo-interviews, this can be great promotional material for your next shindig, showing happy guests having a great time.
Host a Raffle or Give Out Prizes
Dancing and socializing over drinks can be fun, but to make this party a can't-miss entertainment destination you need something to take it to the next level. A raffle – where entrants get the chance to win beauty products, gift certificates to local clothing shops or even some donated couture designs – can be the perfect way to amp up the party and keep guests around until later in the evening. Alternatively, awarding prizes for the most extravagant and lavish outfits can do the trick as well.
Fashion-Swap
If you want to give your party a bit more of an interactive quality, consider making it a fashion swap. Have your guests bring with them freshly laundered outfits they no longer wear and other fashionable articles of clothing they don't mind parting with. Consolidate all the clothing, making it easy for guests to sort through. Set up a private dressing room area for guests who want to try on the outfits, as well as a spot for them to model and be photographed in their newly created looks. If at the end of the night there are any outfits left unclaimed, donate these articles of clothing to a local charity.
When setting up a fashionable after party, you want to give your guests the forum to be their most fabulous selves. That's where Sign Art Etc can help. We specialize in custom step and repeats, the perfect complement to all your party ideas. Contact us today to learn more.