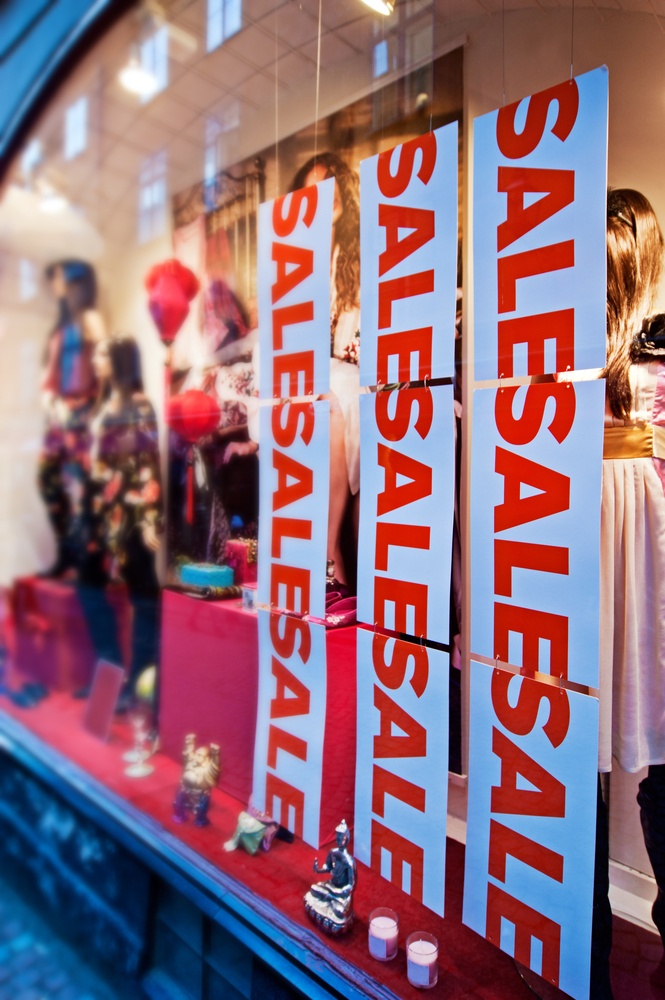 The new year is upon us! As 2017 gives us all a chance to reflect and renew ourselves, now is the perfect time to revamp your retail store or pop up with a new look. Your existing customers will be surprised and delighted and you may even attract new clientele. Here are a few tried-and-true ways to give your store an updated look and feel going into the new year:
Update Your Banners and Signage
A new year calls for a new look. Take a peek at all the old in store signage and banners you've used over the last year and consider how things like colors and designs could be revamped. Maybe your store could benefit from a retractable banner that you can place outside to show off a sale? Or how about updating handcrafted signs with matte vinyl? A full-scale re-branding effort may mean that you have a new logo, font and color scheme that you should integrate into the sign design.
Streamline and Reorganize
Have you noticed that certain areas of your store get a lot of traffic, while others just seem to gather dust? Are certain products flying off the shelves while the items right next to them just sit there? Going into the new year is a perfect time to question your existing layout and try something new. Open up your space to seem brighter and more inviting. Move your most desirable, fast moving products to the back of your shop – but still within eye line – to give customers the opportunity to pass some of your other offerings. Or, if you find that a certain product simply isn't appealing to your clientele, consider not offering it in the new year and simply devoting additional space to the top sellers.
Make Your Window the Star of the Show
Your retail window is a little preview of the best and most inviting products you have to offer, so it pays to be conscientious about how it is set up. Too many products shoved into a window haphazardly may project a certain chaos that can be unappealing. The best window displays set a scene, creating a small narrative while still featuring the products in the pleasing way.
Spill Out Onto the Sidewalk and Parking Lot
Much of what will attract customers to your shop takes places before they even step foot into it. Mobile signs you can set up on the sidewalk and in the parking lot along with bright flags and banners that announce your presence will catch their eye and draw them towards the front door. That's where free-standing retractable banners or easily collapsible hopup displays can be an excellent solution to all your outdoor signage needs. Of course, be mindful of any local regulations that prohibit advertising in these areas.
Create Engaging Promotions
When trying to attract new customers, think beyond your traditional sales and promotions. Try something unexpected and participatory, like having a sign advertising a prize if a customer can solve a puzzle or brainteaser. Alternatively, adorn your shop with inspiring slogans and snappy sayings to give it character.
Tap Into the Five Senses
Not every key to your store's success is visual. Keep in mind that everyone has five senses – and you want to try and appeal to as many of them at a time as possible. While your customers won't be tasting your products – unless you sell food – be mindful of what your shop feels, smells and sounds like in addition to simply how it looks.
If you're looking to update your store's signage, Sign Art Etc can help.