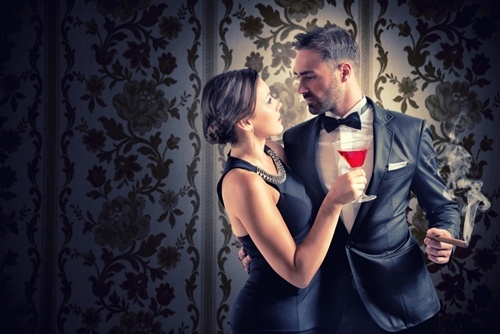 Sophistication, elegance, refinement – if you're planning an upscale party this is what you want to achieve.
But there's a reason why some parties fall short of this goal.  It starts with a dollar sign and ends with a lot of zeroes.
Event planners face these kinds of situations on a weekly basis: A client wants to throw a billionaire's party on a middle manager's budget. They want their guests to experience unlimited luxury while paying only for what matters most.
If you're an amateur or professional event planner stuck in this party time paradox, we've got a few suggestions for how to throw a kingly affair without going pauper.
1. Go avant garde on venue
Hosting at the hottest area nightclub or restaurant will certainly draw a crowd, but it will also draw up steep rental costs you will not want to pass on to your clientele.
Instead, check out local venues that can accommodate RSVPs, impress guests and save your client money. Think libraries, parks, old movie houses and aquariums. What's grander than sipping champagne alongside tiger sharks and sea cucumbers?
For an even better deal, look into well-kept industrial spaces like warehouses, studio spaces or rail yard-adjacent buildings. High ceilings, exposed brick and light urban decay are a great blank canvas for your event masterpiece.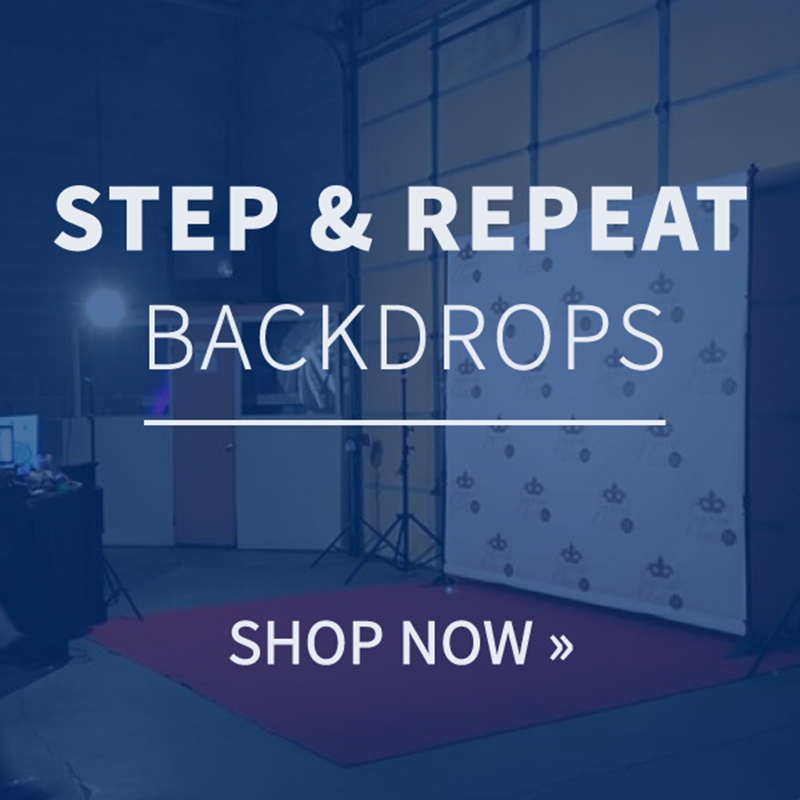 However, a word to the wise: Sometimes paying a small premium on a venue that has resources like tables and sound equipment is better than going with a cheaper venue that offers no extras . When weighing location options, always get a detailed list of everything that's included with the space.
2. Invite the faux-parazzi
There's no shortage of snapshots at celebrity events, so treat your guests like Hollywood royalty by investing in custom-designed step and repeats.
Whether you hire a professional photographer or rely solely on smartphones, these backdrops are an inexpensive way to dial up the fabulous.
For commercial clients especially, these backdrops double as attractive event features and valuable marketing investments. If your clients encourage attendees to post the pictures they take to social media with an event hashtag, they've got a highly effective campaign for attracting new business and showing off for top talent. Plus, the backgrounds are reusable. They can break them out at future events.
3. Pick up (part of) the bar tab
Depending on where the event takes place, you may need to acquire a special one-day serving license from city hall. Don't focus on what you will spend on a malt and wine license versus an alcohol license. Think instead of the subsequent costs of following through on either.
According to Evite's Drink Calculator, an event that serves only beer and wine to 100 people (35 light drinkers, 50 average drinkers and 15 heavy drinkers) for three hours will need at least 180 bottles of beer and 36 bottles of wine. Keep that in mind so you don't overspend on supplies.
If, however, your city allows for the purchase of a temporary liquor license and that's the direction you want to go, don't make the mistake of stocking a selection of spirits. You'll run out of what's popular and retain what isn't. Instead create two or three signature cocktails, then buy those supplies through a wholesaler. Martinis anyone?
Get more out of your event by checking out our other posts for more party planning tips and tricks!