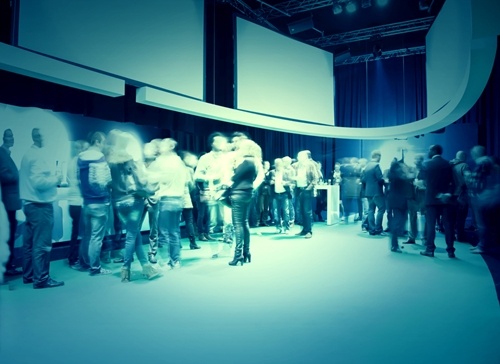 Are you bringing yourself and your wares to a local or national trade show? What about setting up a booth at a collector's convention? Whether it's an exhibit display, table or other kind of representation, it is vital that you put your best foot forward when it comes to your business. Sign Art Etc has put together this helpful trade show checklist, guiding you through why trade shows are a vital part of business and what you'll need to succeed.
Why Trade Shows and Conventions are Important – and Difficult
If you are already a successful business owner in your local area, going to a trade show or convention may seem like a lot of work. However, these events are key opportunities to grow your business beyond it's current level.
By taking part in the larger ecosystem of a show, a small business owner can:
Network with other entrepreneurs in a similar market space.
See the latest innovations within their chosen industry.
Get press coverage and expand their advertising footprint.
Connect with customers from disparate geographic areas.
Yet, even with this in mind, shows and conventions may seem particularly daunting for a small business owner. Even armed with the most innovative and desirable product or service, an entrepreneur arriving at a show with hundreds of similar vendors and thousands of spectators and consumers may still find themselves asking, How do I distinguish myself among all this competition?
One part of the answer may be surprisingly simple: Have the right signage for your booth or display. Read on…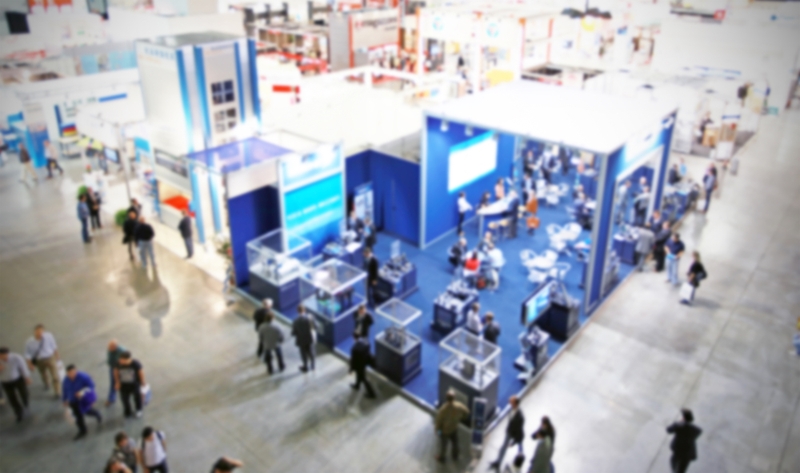 Backdrops
First and foremost, when you arrive at your booth, take a look at the areas right behind your table. You'll be sitting in this booth for several days, and if the sign behind you is plain or uninspired – or simply nonexistent – this may not motivate possible customers to stop and check out what you have on display.
A simple way to create a more visually arresting booth is with a custom branded backdrop. It can help you stand out amid the the competition, hide other booths that may be behind you and give your booth a professional, more polished feel. Even better, any pictures taken of the booth or your wares is likely to capture the branding on the backdrop, creating an organic and discrete advertisement for your shop.
Banners
Banners are one of the most important elements of your trade show checklist. They act as a single point of focus, allowing passersby to quickly and easily identify who you are and get a taste for what you do. Make your banners simple, clean and easy to read. Materials like vinyl make ideal banners since they are glossy, resilient and easily washable.
If you are looking for the ultimate in banner convenience, a retractable banner display can be the perfect thing. Simply pull out the banner or retract it as needed. This way, your banner is kept protected and stored alongside the device you use to mount it.
Table Skirts
If you are renting a table at a convention, you may or may not be given a table skirt. Table skirts are an essential component to any booth display since they allow you to hide your feet or any extra merchandise you may need under the table, as well as simply conceal with may otherwise be a dingy or unattractive looking folding table. They also can act as a secondary canvas for advertising, though avoid making it the only place where your business name appears: They are typically below eye-level and can become wrinkled and hard to read.
Hop Up Displays
Looking for something a bit more visually engaging? Why not take your display to the next level with a Hop Up (sometimes called a "pop up") display? These innovative graphic presentations feature a light-weight yet rugged frame that suspends a fabric graphic image. Hop Ups from Sign Art Etc come in a variety different shapes and sizes and features a frame with with webbing, a front graphic and a carrying bag.
Assembly and disassembly is quick and easy since the durable fabric graphic image stays attached to the aluminum frame. Full color fabric graphic stretches over an aluminum frame and can be left on the frame when packing and during shipping.
Do you still have questions about how to maximize your graphic presentation at your next industry trade show or convention? Contact Sign Art Etc today and we would be glad to assist you. 1.800.799.7436 or info@signartetc.com.