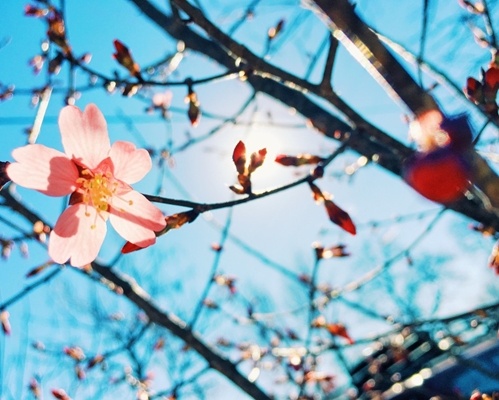 Spring is on its way – bringing up the sensation of a fresh start. Many consumers use the changing of the season to undergo a bit of cleaning and sprucing up around the house, so why shouldn't business owners follow suit? To attract customers who may be more inclined to shop now that the weather is less frightful, consider these spring promotion and marketing ideas to make your establishment more inviting this season.
Take It To The Streets
The coming of spring typically signals the start of warm weather. Even if it has yet to fully warm up in your area, bringing some of your business outside can be a nice way to signal that – if not now – the spring season has begun and soon enough it'll be time for T-shirts and shorts. A small outdoor event can be a fun way to highlight the changing season, with an photo booth complete with a custom backdrop to encourage guests to take pictures of the promotion. Completed by offering warming drinks if the weather is still a bit chilly, bringing your event outside can help shake off the feeling of being cooped up all winter.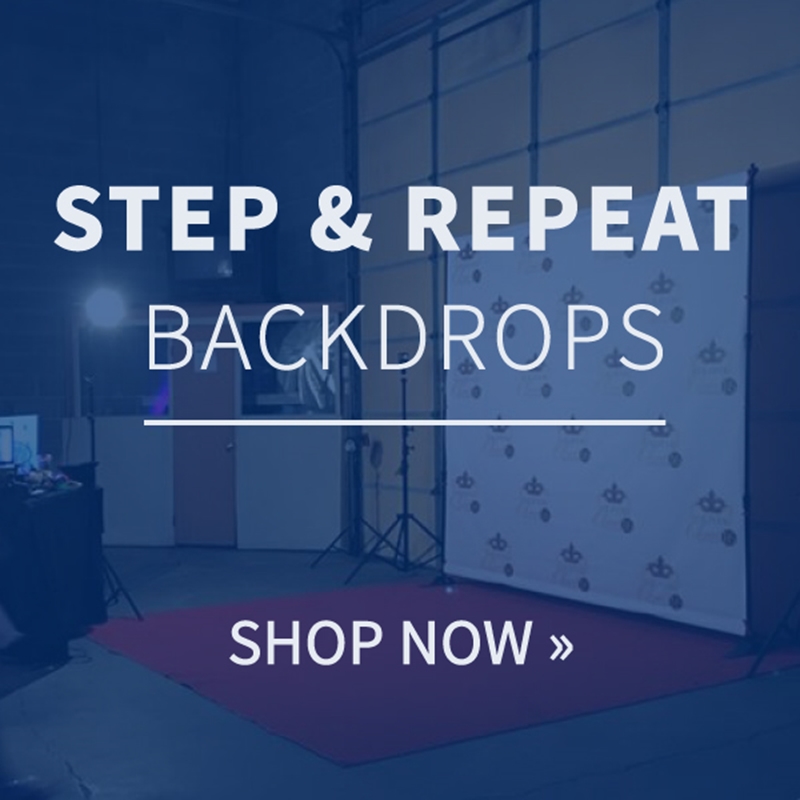 Embrace the Colors of Spring
In nature, spring has a very distinct aesthetic: fresh, light greens; clear blue skies; the budding pastel colors of new flowers. These colors evoke a sense of vibrancy and liveliness that are sure to attract customers looking to shake off the winter gloom.
"Spring is the perfect time for marketing, as people are full of energy and enthusiasm after a long winter," Gary Shouldis of 3Bug Media told Small Business Trends. "Your messaging should match the season with vibrant colors and a theme of renewal and revitalization."
Consider opting for signage that features soft, bright spring colors. Whether its a pastel-hued banner or powder blue accents on lettering, taking a look at your existing signage and ordering something more seasonally aligned can be a great way to make your shop more inviting.
'Spring Cleaning' Sales 
To harness the spirit of renewal that comes with spring, many shops host sales under the auspices of "spring cleaning" their inventory. Whether it's selling off winter or fall items to make way for new warm weather goods, or simply a way to launch a new line, putting together signage showcasing a limited time sale can help make the changing of the season more of an event. Promotions like a "Spring Fling" sale can also help stores emphasize environment of warm feelings and renewal – encouraging your customers to fall in love with your latest products.
Get in on the 'Madness'
Spring also brings the start of the NCAA championship. Stores looking to get in on the boost in excitement and promotional opportunities associated with the championship should consider hosting events and producing signage that evokes the tournament. However, since terms like "March Madness" and official, associated logos are legally the property of the NCAA, it's important to tread lightly when it comes to committing these associations to promotional materials. Read our post on this topic here.
Tax Time
One thing that starts this time of year is tax filing season. On the one hand, tax season can mean more disposable income, with consumers getting their refunds. On the other, some consumers may be grumbling about having to pay back taxes. The best way to split the difference between these two groups is to offer a "Tax Time" sale, with steep discounts.
"Incentivize them by offering a coupon good for the weeks around the 15th to allow adequate time to use their refund," Megan Totka, blogger and marketing director of ChamberofCommerce.com, told Small Business Trends. "If they have a lag time before receiving their refund that extends beyond the weeks of your promotion, tell them to bring in proof that taxes have been filed and let them buy the product at the discounted price."
Similar to the spring cleaning promotion, emphasizing the value of what you have on offer can be enough to attract both flush and cash-strapped consumers.
If you are in need of all new signage to help embrace the spring season, contact Sign Art Etc today. We offer low rates and high quality service to those in need of banners, backdrops and more.